Markets in
Argelès-sur-Mer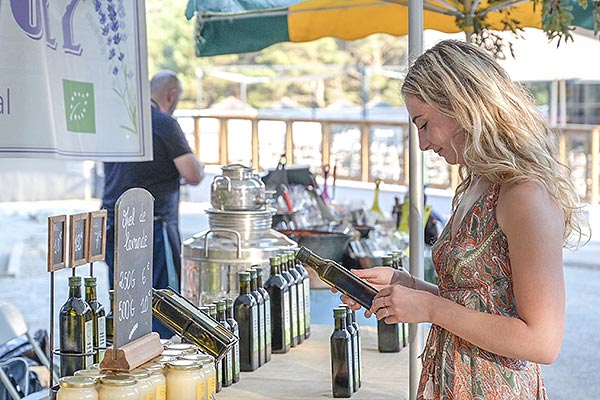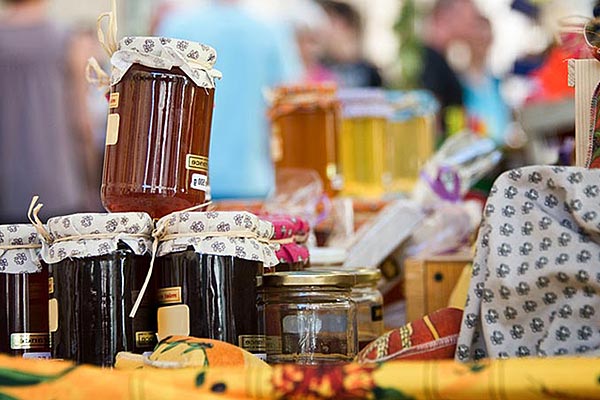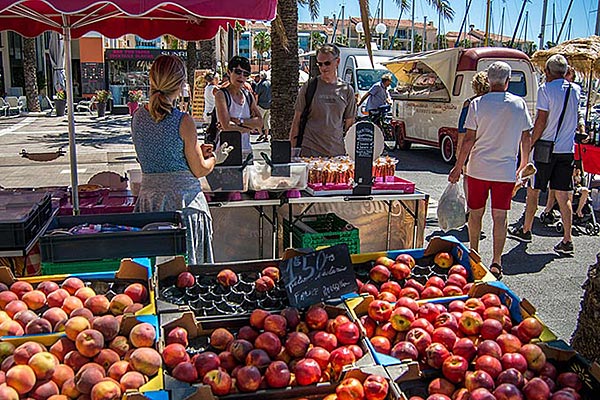 In addition to water sports, you can stroll through downtown Argelès, discover local producers at the small Argelès-sur-Mer markets and learn the best recipes from Catalan country. Make sure you buy the local products. Local producers will always know how to make your mouth water and tell you the secrets of their cuisine.
Traditional market in Argelès – Village
Every Wednesday and Saturday market in Argelès-sur-Mer (village) and Fridays in Argelès Plage.
You will find all the flavors of the Catalan country. Whether on the French or Spanish side, the products are the same and cooked in the same way. Tomato, garlic and onion with olive oil are the basis of all traditional Catalan dishes. Here, the summer vegetables soak up the sun, so they require very little seasoning. Here, we put the eggplant and peppers in the oven, spread tomato and garlic on bread and eat dry-cured ham at every meal.
The Argelès-sur-Mer market is an institution, not to be missed. A great way to switch up your usual shopping, fill up on vitamins and taste the sun. Try apricots from the Roussillon or anchovies from Collioure, but don't eat too much Rousquille or Catalan cream (well yes, you can…), or only after a good hike! But no limits on fish, sardines, sea bream, tuna, anchovies and spiny lobster cooked Catalan-style or on the grill on your deck.
Craft market in Argelès-sur-Mer
The market is open every day 5:00 p.m. to midnight, mid-June to end-September by the beach.
Jewelry, leather goods, soap, watches, cutlery, clogs, ceramics, sculpture and paintings compete to offer you beautiful products for yourself or to bring back to friends who haven't yet had the chance to visit the markets in Argelès-sur-Mer (maybe next year, right?). Some artisans have been showing their work in the little cabins that light up at night for 30 years, building relationships with the tourists that come to Les Marsouins each year. It's worth the walk and even if you don't buy anything, you will be warmly welcomed by artisans who can't stop talking about their work.
Markets nearArgelès-sur-Mer
And if you ever want to leave Argelès-sur-Mer, you will also find many markets near town where you can continue sampling gourmet products.
In Banyuls,Thursdays and Sunday mornings, Canet-Village Wednesdays and Saturday mornings, you will also find pretty traditional markets with a wide variety of products: fruit, vegetables, textiles, flowers, etc. In Banyuls, there is also a flea market during the summer, every Friday morning. In Castelnou, a picturesque market awaits you every Tuesday morning.